My Dad turned dirt old on July 14th :). I have no idea if he is cool with the number so I figured "dirt old" could suffice.
I haven't been keeping up very well with the birthday posts. I've been horrible really, but my excuse is that my mom was here and I was busy making curtains (a post that will occur at a later date... although curtains aren't super exciting to anyone besides us). We've also had a crew of guys here finishing random details on our house and I am SOOOOOO incredibly happy to have them here.
Back to Dad.
HAPPY BIRTHDAY DADDY!!!!
My Dad is a pretty cool guy.
He's really smart... a genuis actually (seriously... he really is a genius, it's been tested and proven)
My Dad and I have the same teeth :D. When I was a little girl, we used to make hilariously weird faces at each other with those teeth.
My Dad has 3 girls, and he loves all of his girls, and enjoys telling each of us not-so-secretly that we are his favorite.
My Dad is almost always right. When we argue with him about something, he sighs... says "OOOOkkkk" in that oh-so-lovely know-it-all tone... makes us get the dictionary and look it up (although now I'm sure he would have us google it)... and then we are always wrong. It's a fact of life. One I have accepted. I respect him for this.
My Dad has always been a very patient father to me. He never got angry, and only raised his voice once when Meghan and I wouldn't stop fighting on father's day. He is a VERY patient man.
My Dad has always been very good at making sure we, his daughters, know that he loves us. He has never been afraid to tell us this, or to show his softer side. He is not afraid to cry. Seriously. He did so at the last Star Wars movie we saw together... and though Meghan and I made fun of him mercilessly... I respect that my father is willing to feel his emotions openly without shame. It's so much better to me than if he were to show no emotion at all like many men his age. I love my dad for not being afraid to be who he is.
My Dad is a handsome man. People used to mistake him for Christopher Reeves a lot when he was younger. I agree.
My Dad is a great psychologist. He has dedicated his career to helping others in emotional turmoil and pain, the mentally diseased, etc. It's a self-less career in my opinion, one not everyone is capable of doing as well as he is. I'm proud of my father.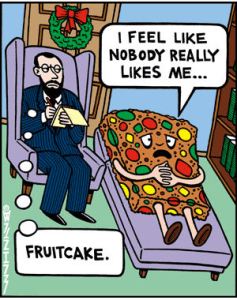 My Dad can speak Mandarin Chinese. We went to Taiwan together. It was one of the coolest things I've ever experienced to listen to my father give a taxi driver instructions in chinese. And though we fought over who had to hold the camera bag the whole trip, I am so greatful for all of the good memories we made together.
My Dad gave me a lot of great childhood memories. One of my favorite things he used to do with us is play the game "recipes." He would let Meghan and I write ANY recipe with ANY ingredients we wanted and then we'd try to make something out of it. It was a blast!
He also used to try to play Barbies with me when I was little... but I always ended up stopping the game because he was "doing it wrong." I suppose most fathers shouldn't know the right way to play barbies.
My Dad was there for me a lot. He used to go to all of my basketball games, always told me how proud of me he was, and always went to my little school events and awards ceremonies. He also used to go to "Donuts with Dad," took me on "Daddy/Daughter dates" at Weinerschnitzel, and on cool vacations to Carlsbad Caverns and Taos in New Mexico.
My Dad is a funny guy. And he agrees. He loves to make dorky jokes and laugh at them really hard. I hate to admit it, but I think he's funny too. I especially love it when he and his brother get together and tell dorky jokes together.
My Dad loves sports... especially BYU football, and when the JAZZ play basketball.
My Dad introduced me to the love of action movies. I grew up with Indiana Jones and Star Wars, thanks to my dad. Now I can't get enough.
I really love my Dad. I'm really glad that he's been such a big part of my life. I feel especially happy that he's helped me through so much as an adult, he gives me great advice, he helps me sort through lifes up and downs... and I appreciate all that he has done to help me out.
Happy Birthday, Daddy! I love you!